Watch
If there's any day to repost any of my Rooftop clips, it's this one and this one.
Anonymous asked: why is your website so bad
Hans Zimmer, OBGYN
undevelopedcomedypremises: A woman walks into a gynecologist's office. A nurse says "The doctor will be with you shortly" and then leaves. The patient gets into the stirrups. The doctor walks into the office. He is Academy Award-winning composer Hans Zimmer. He parts the lips of the woman's vagina apart with a speculum and makes the booming sound from Inception. End of sketch. Drew Spears and...
Boars, Gore, and Swords listener Shannon assembled...
Boars, Gore, & Swords: Dec. 6th - Gameshow at... →
boarsgoreandswords: The top rated Game of Thrones podcast, Boars, Gore, and Swords, comes to Murphy's Pub to record Please, Please, Don't Kill Me, a gameshow based on Game of Thrones. Stand up comics compete to avoid beheading. With a turnip truck full of SF Sketchfest alum and a Comicon hall full of Thrones…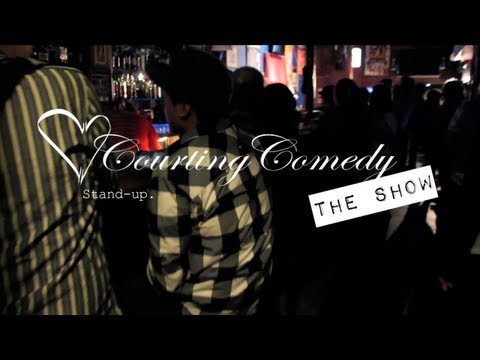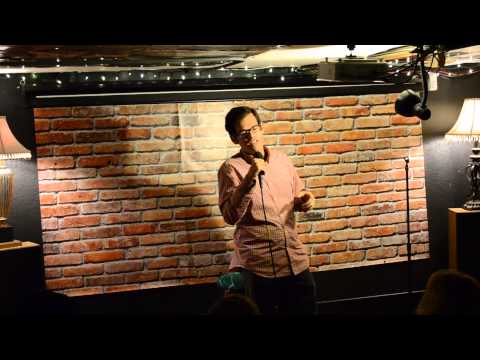 RUINOUS INTENT
Hey there, witches and werewolves and non-racial spooks! In the spirit of the season, I've written a piece of horror noir for the enjoyment of anyone who appreciates casual swearing and violence. And that's everybody! It's titled RUINOUS INTENT, and if you like it, share it. I'm not just writing things so they can get spit into the infinity crevasse of the internet. Am I? ...
1 tag
The Fuckable Prometheus
            The first sex robots were the equivalent of fucking a velvet-handled power drill. Unholy unions of flesh and steel, like a car crash except you jizz at the end. So, for some people, still like a car crash. I'm looking at you, James Spader.             The Japanese, with their knowledge of holes and orifices passed down thousands of years by elder perverts, had perfected the technology...
New calendar!
I've embedded my Google Calendar into this site, so you can now be aware of all my movements. To the left! Click that thing! Dates include the Litquake, Mission Creek, and San Francisco Comedy and Burrito Festivals, Hand to Mouth, Layover, Murphy's, and other grand stalwarts as well. And here's a direct link as well, why not: http://ivanhernandez.net/calendar
I don't want to say that Red and me's...
jessica-lambo: "Vagina" ringtone - for a calm,...
jessica-lambo: "Vagina" ringtone - for when you...
An Informational Post for the New Initiates
Hey there! Let's say you've come to this site in search of comedic content. You're in luck, friend! Here are all of the places I can drip jokes from my brainpan right into your mindmouth, ranked in order of newness. 1. THIS IS MY TWITTER ACCOUNT As this is the simple and most convenient of the online outlets I use, it receives the most attention. CONTENT DESCRIPTOR: Jokes [nerd...
1 tag
"The album does not include the James Brown song "People Get Up and Drive..."
– The Spider-Man 3 Soundtrack Wiki Page I don't appreciate how Wikipedia rubs how shitty Spider-Man 3 was directly in my face when all I want to do is look up the exact title of the Flamings Lips song The Supreme Being Teaches Spider-Man How to Be in Love which is a great song that is not even...
10 tags
"I'm not Jewish, I'm just bad at sports"
– Ivan Hernandez @ SOM Bar (via courtingcomedy)
The third episode of Red Scott and I's Game...
Boars, Gore, and Swords: A Game of Thrones Podcast
Fellow comedian Red Scott and I have endeavored to record a podcast in which we recap and discuss the HBO adaptation of George RR Martin's Game of Thrones. It is called Boars, Gore, and Swords. We are two episodes and several decapitations deep so far. Here is the iTunes link. Here is the non-iTunes link. FUN FACT: It was originally to be named Whores, Gore, and Swords, but polite...